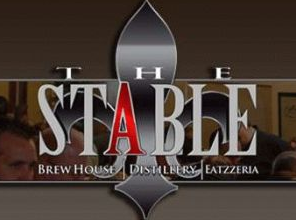 Are you going to the Social Media Club Saint Louis event May 26th?
If you are and you want a QR Code nametag, send me your information using this form.
Please provide:
Name
Twitter handle
Desired URL for the QR Code (i.e. website, Twitter page, LinkedIn page, etc.)
I will make nametags for the first 25 people that send me their information.
They are self adhesive and will look something like this:
Not sure what QR Codes are, or how to use them for marketing? Check out this post:

Here's the official description from SMCSTL:
"It's time for another happy hour, Social Media Club of St. Louis style. This month we're taking it to The Stable in Benton Park, where you can enjoy delicious German lagers that are brewed on site, as well as a variety of craft beers from around the world.

The Stable is a brewpub and micro-distillery located in the Benton Park Neighborhood of St. Louis on the northeast corner of Cherokee and Lemp. The building was where the draft horses for the historic Lemp Brewery were kept, thus the name.

So pony up, and come out to enjoy delicious craft beers and appetizers while experiencing a bit of #STL history with your friends from #SMCSTL.

Be sure to check in on Foursquare at The Stable (@AmalgamatedBrew) and tweet about the event using the #SMCSTL hashtag.

Oh and one more thing... Bacon. Wrapped. Dates.

The event is free to attend but space is limited so RSVP now! Connect with us on Facebook or Twitter to find out about future events first!"
Hope to see you there.